Prepare time: 10 min
Cook: 30 min
Ready in: 40 min
Didn't think you could still have sushi while on keto right? well maybe not rice sushi, but if it's the same shape as sushi it counts right? Plus bacon makes this the best kind of "Sushi"!
What really makes this easier to roll is the Sushezi Roller Kit which you can grab for usually around $10 on Amazon. You can use cling wrap too but I found it a lot easier with the roller kit.
Ingredients
1 cup diced green peppers

1 cup diced green onions
10 Strips of bacon rasher
Jalapenos (optional)
Italian Sausage
Notes
You can vary these toppings however you like to make a sushi you like, Just be aware of the calories you are adding and try to work out the macros yourself 🙂 Maybe you could use scrambled eggs instead of sausage and make breakfast sushi.
Macros
Unsure as i had to work this out roughly based on putting the numbers into MFP.. however there are so many variations of each ingredient and some of them wildly change..
I estimate around 7 Net carbs per serve and a serve is 3 slices.
besides the macros will changed based on what you use as toppings, so just pick a base (sausage / cauliflower / chicken / beer mince) etc, pick some toppings, wrap in bacon and you are good.
**If someone works it out better than I can please leave me a comment!**
Directions
Preheat your oven to 350f
Start by making a bacon weave as pictured below
Dice your green onions and peppers and jalapenos if applicable
Squeeze some italian sausage into your

Sushezi Roller Kit

and add fillings (pictured below)
Close the roller and squeeze out the log of goodness.
place in centre of bacon weave and roll up. (You can use tooth picks to keep them in place)
bake in the oven on parchment paper for 30 minutes at 350f (176c)
Slice and enjoy!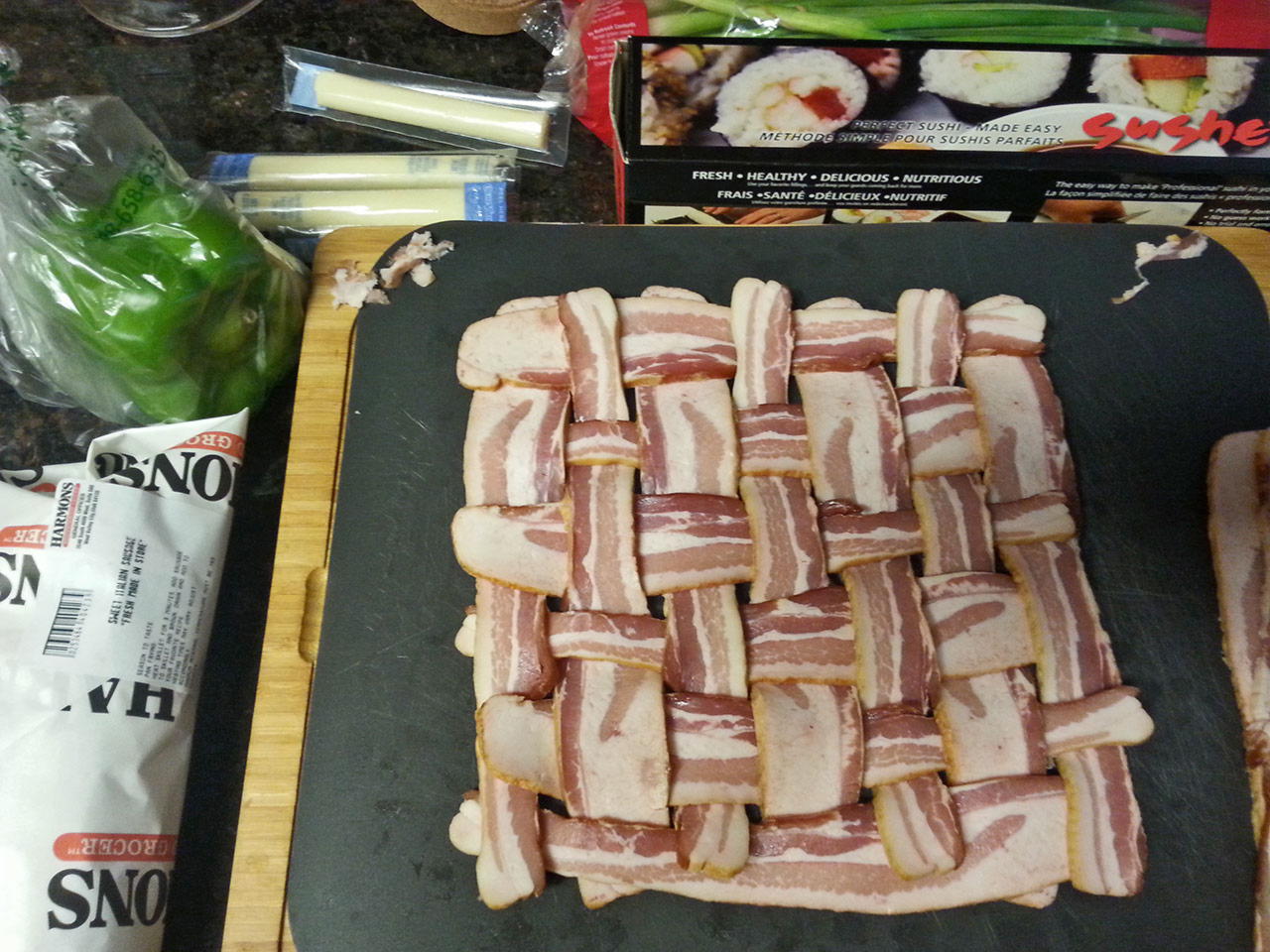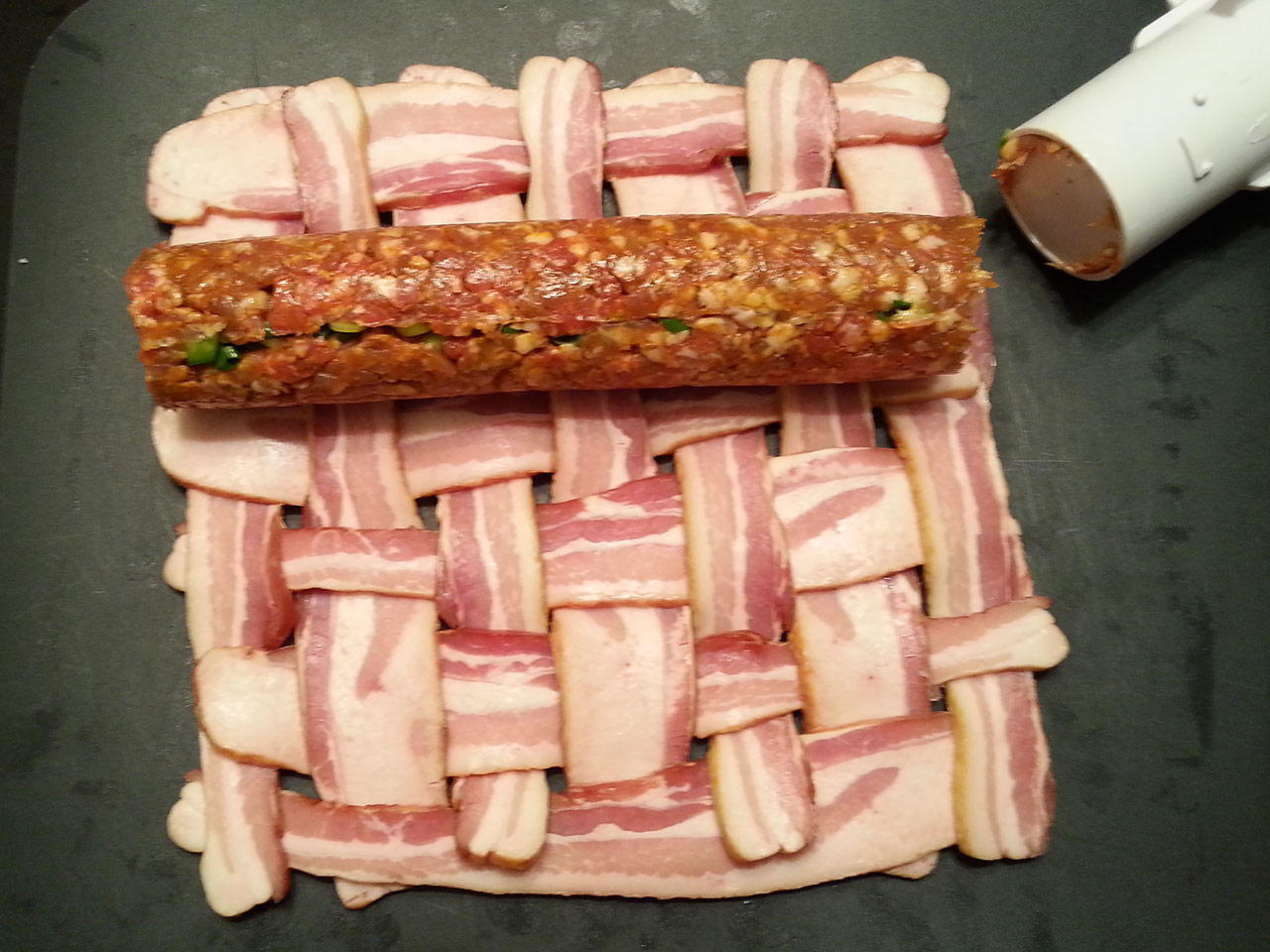 Recipe courtesy of MrSchadow from /r/ketorecipes